Friends, one of the most loved television series is all about friendship, love and family. But are there any career lesson's in it.
Read more and you will find out the lessons to succeed in the corporate world. The lessons might not be as astounding as a book by Spencer Johnson, but they are fun none the less. Read more.
1. Be Confident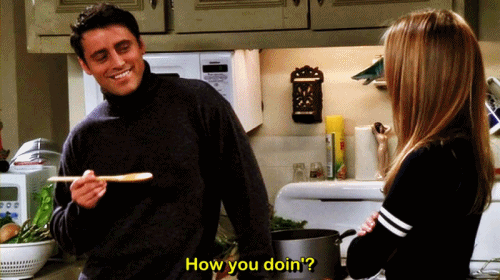 http://gifrific.com/wp-content/uploads/2014/02/Joey-Tribiani-How-You-Doin.gif
- The key for any success is confidence and belief in yourself.